New Blood Needed!!
Exciting opportunity for a 'time served' and qualified Petrol/Diesel Mechanic 
Prior marine experience preferred, BUT....
Strong automotive background will definitely be considered if you are looking to move into marine work for the first time
Long-term opportunity to become a stake holder in the company
Image ©Mercury Marine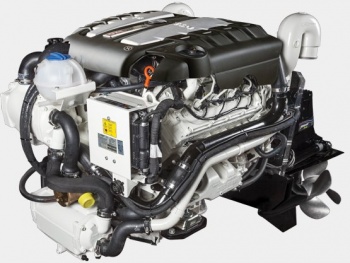 Our client is a long-established, owner-led marine service operation, located in Pine Harbour to the east of Auckland. 
It is a registered dealer for Yanmar, MerCruiser and Mercury engines, OEM parts and accessories, and further agencies for leading brand marine equipment and accessories. 
Operating from well-equipped marina premises, the team provides comprehensive customer support to its broad client base, from routine servicing through to extensive mechanical refit / repair and re-powering projects. 
The focus is on main brand marine diesel, petrol and outboard engines, with routine servicing, repower installations, engine, gearbox and sternleg overhauls, repairs to shafts, rudders, steering and plumbing, electrical work and refrigeration all covered.
The team is looking for a Trade Certified Engine Mechanic or Outboard Technician who is experienced in:
• Electronic Engine diagnostics (petrol and diesel, inc. computer-based diagnostic systems)
• (preferred) Marine Propulsion and Transmissions – installation, repairs and maintenance, including shaft and stern drive 
• Marine Systems, ideally with electrical competence
You MUST be Trade Qualified (marine or automotive) with not less than five years' experience already under your belt in a modern workshop, preferably with some of that time spent working specifically within the marine sector (although this is not an absolute for the right candidate). 
Prior training and exposure to Mercury / MerCruiser products would obviously be of merit, and ongoing manufacturer training and professional development is part of the package.  
This is a varied, hands-on role offering complete autonomy, where normal duties will entail a healthy mix of workshop, on-site work at clients' moorings or premises as well as within the adjacent marina, and sometimes further afield in support of specific client requests.   
There is a lot of 1:1 customer interaction in this business, and so you will be well-presented and an excellent communicator.  Your interpersonal skills will ensure that you are at ease dealing with people at all levels and you'll bring a positive attitude and can-do approach to the daily challenges you'll face.
You'll also be IT literate and comfortable to drive all the normal desktop software you'd expect in a business like this, including Microsoft packages and manufacturer in-house systems for technical support, parts ordering, training, and so on.
The East Auckland location and the tightly-knit small town community nearby offers a more rural type of lifestyle, whilst being within easy reach of the city by road or ferry, and would be absolutely ideal for a time-served mechanical engineering professional in search of a rewarding and long-term opportunity, offering a family life/work balance, and maybe that move into the marine sector that you've always dreamed of.
This is a permanent waged role with pay being negotiable according to the skills you bring to ensure that the right person is secured.  The Directors are more than ready to ensure that this proves to be a rewarding long-term step for the right person, someone who may be looking for a little more than 'just a job' and to earn a stake in the business itself. 
All Applicants should have NZ Residency or a valid NZ work permit already in place in order to be considered.
If this sounds like the opportunity you've been waiting for, contact Rob Everall at Marinejobs.co.nz without further delay. 
Write to rob@marinejobs.co.nz   or call +64 (0) 21 996 796 for a confidential chat.